Discount tickets to the NEC Classic Motor Show in November
Did you know that ASOC members can get a discount at the upcoming NEC Classic Motor Show? If you are intending to attend, please use the club discount code to get your discount and support the club at the same time.
The details are:
Lancaster Insurance Classic Motor Show
Friday 10 - Sunday 12 November 2023
NEC Birmingham
Save by booking tickets in advance at www.necclassicmotorshow.com
Club members save £4 off single-day adult tickets or £2 off other ticket types by quoting the club code published on the show advert in the club magazine and available in the members-only section of our website.
Book tickets by 19th October to help your club earn additional benefits. Ticket discounts available until 9th November.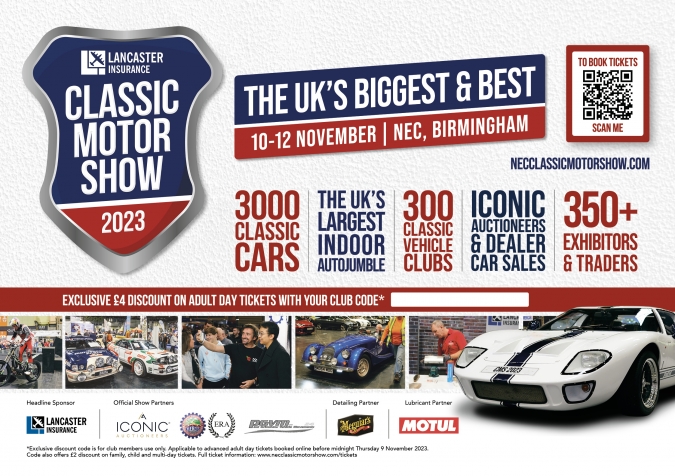 Posted in Events on the 22nd September 2023 at 1:31pm.
Tags: NEC
Shop
Latest Posts
Categories
Archives
Feeds