Cars For Sale
Sir Malcolm Campbell's 1946 Hurricane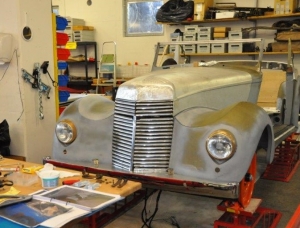 The car is nearing the end of a most comprehensive nut and bolt, chassis up" restoration in Switzerland but cannot be finally finished due to the owners serious health problems. All mechanical parts, chassis and bodywork have been finished regardless of cost with just the final re assembly, painting and trimming still to be done. All metal parts have been professionally repaired and either galvanised, powder coated or chromed. A new wiring loom has been installed in the car.
To find out more about the car which can be shipped privately to UK please contact Claudio on +41 79 447 13 09 (English, German and French spoken)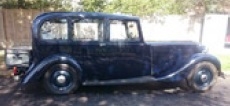 1936 Armstrong Siddeley 20/25 blue body and blue interior. Fairly rare car. Reg. No AVH 125. This car has general appearance of being original. Keenly priced at £16,500. For full information call Tony Heckman on 0208 399 0355 for more . £12,750.00 ono.
1938 Armstrong Siddeley 14/6 Saloon. Pre-select. Chassis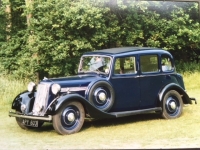 number U1819. Blue and Black coachwork in excellent restored condition, with blue leather interior in excellent original condition. In good running order with engine refurbished and two new batteries fitted. Serviced regularly and recorded mileage of 11781. This car is being offered for sale by the Executors of the late Mr B J Marshall of Willoughby Waterleys, Leicestershire. OIRO £21,000. Please contact Philip Marshall on 07765 867046 or Christopher Marshall on 07889 090226.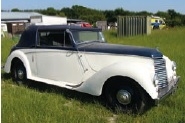 Hurricane ex the late John Beaumont is being marketed by Nical Engineering, Lyndhurst. The car is in generally good condition with a little attention needed to some corrosion in the chassis, and some surface corrosion of the bodywork and the cills. Lots of photos available. But is does have restored upholstery. Engine runs well although the exhaust system needs replacement. Offers in excess of £7,000. Detailed info from Nick Freeman. 44(0)1590-612181 nick@nicalengineering.co.uk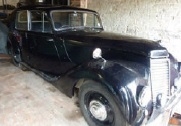 1952 Whitley 2309cc The car had a ground up restoration from 1978 to 1984 and is documented with photographs that are available to view. The car was only used in dry weather; starts and runs as it should, and the gearbox is smooth. The underside and bodywork is still in excellent condition with the exception of the paint which is bubbling and could do with a respray. The windshield rubber also need replacing as it has deteriorated. The brakes were checked and cleaned in late December 2016. This was my late father's pride and joy and will hopefully go to a good home where it will be used again. £5800 ono. Contact Phil Smith. Tel: 02392 261215, Mob: 07850 605308.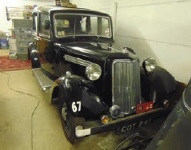 1937 14 HP, DHY 824 Chassis 102628, 3 owners, older restoration, engine rebuilt 2008 rebore, reground crankshaft etc., new front springs, supplied with new wiring harness, requires interior work, £8500.00 ono. Andy Lane. 07989 276713. Stored on the Isle of Wight.

1953 Sapphire 346 Preselect Red. Mileage 12,608, Reg NXT 197, Good condition, 3 owners from new, various brake cylinders renewed, master cylinder re-bushed, brake servo fitted. Price £8500 or ono. William Robertson. 0106 854214 anita.robertson0@googlemail.com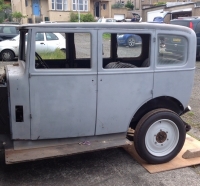 1932 12hp Economy Saloon Chassis 86360 Reg No RN1864
V5 present. Restoration project largely dismantled. Body on rolling chassis. No welding required. Sound timber. Engine professionally rebuilt (not yet running due to lost starting handl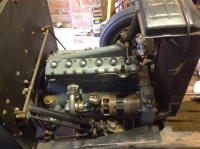 e and being too "tight" for the starter motor). Photos available. Offers over £1800.
Leslie Hannaford 0131 453 3012.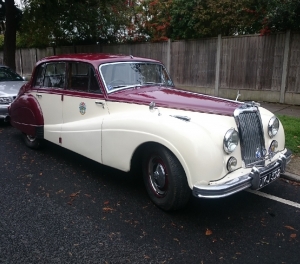 Armstrong Siddeley 346 Sapphire 1954
BW 35 auto gear box and power steering.
Attractive car could do with a little love and time spent on her but in return you would get a lot of fun
£7950 to a good home
Call Tony Heckman on 020 8399 0355
Email wjhawkes@hotmail.co.uk for more photos
Coming Up For Auction
None known
ASOC Ltd. accepts no responsibility for the description of any vehicle or part of any vehicle advertised on this website.