Cars For Sale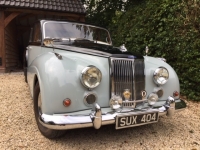 1959 Star Sapphire SUX 404 Having had two previous owners, this car was purchased in 2009 by the current third owner. The car has been sympathetically restored over the last ten years and is well known within the club as it regularly attends club and other functions. The car is very reliable and a pleasure to drive. Please email ppjp14@gmail.com for more photos and details of work recently carried out and the many improvements made. Car is in the Bath area of UK. price £16,500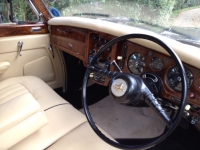 1947 Typhoon 16 hp, upgraded to 18hp. Silver coloured paint, Upholstery Cream West of England cloth – new dashboard, body off chassis renovation a few years ago. Much work already done but needs TLC. Cherished No. HRO 555. Owned by Michael Hilton since 1964 – can be viewed in West Sussex. Ideal restoration project. Recommissioning the brakes etc. Needs some painting. For quick sale £7,500. Contact Richard Hilton or his wife Fiona on 01444 458073, email: flbhilton@gmail.com
1952 Sapphire 346 Mk.1 Pre-selector.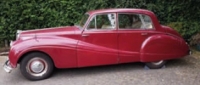 Chassis No. 340414, UK car, fitted with Bristol-Siddeley recon engine. Bought last year as roadworthy, but subsequent events proved this not to be the case. It requires work beyond the range of my facilities so have to sell - but a great restoration project for someone out there. Comes with various manuals and quite a few pares, including complete pair of new A.S.Club stainless steel bumpers. Collect from Wakefield. £6,500. For full story and more details/pictures contact Paul Goodrick-Meech at paul.azteq@yahoo.co.uk.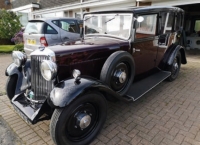 1933 model 15 HP. Dora is for sale. Based on the 14 HP saloon, it has a lengthened chassis with a six cylinder 2196 side valve engine and pre select gearbox. It has been completely restored, resprayed and lovingly cared for. New seats, new carpets, new headlining and wood, new brakes, engine and rear axle, new chrome and a modified boot. £18,000 Contact Russell Appleby 0191 3711628. geordie_appleby@hotmail.com.
1952 Whitley MPH 566.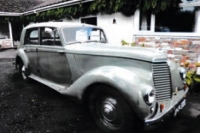 Lantern Grey, very sound in wind and limb, new s/s exhaust, new battery, preselector rebuilt at cost of £4k, Bumper bars re-chromed, breaks overhauled with new master cylinder, linings etc, I am no longer able to drive or look after it, so reluctantly it must go. £8,000. Phone John Bunting 01803 812611.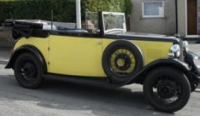 1932 12 HP Salmons Tickford Drop Head Coupe. Extremely rare. Wilson pre-select gearbox. Restored 2010. Runs well. With replacement engine. Valued in 2010 at £30,000 for Insurance purposes. Owned by me for over 45 years. Last advertised November 2017 for £16,000, now reduced to £10,000 ovno.
Reluctant sale due to ill health. Huw Williams, North Wales, 01248 600148 mags-ms@hotmail.co.uk
1936 17HP Maltby bodied 4 door Tourer.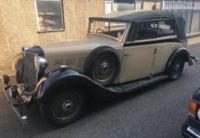 This is a strong example with lovely original leatherwork and wood-work. The carpets are showing wear, but it would be a shame to replace them as they are not bad for 83 years. Since purchasing her from the Eric Sokell collection, I have spent much money and time on improving her and getting her running. This includes five new tyres from Longstones. This is a extremely rare example (maybe the only four door?). She appears in the 1958 spy film 'Count five to die' in minute 20 for 3 minutes! She comes with an up to date V5C in my name, I'm the 3rd recorded owner, and retains her original number, as clearly shown in the film. £14,000 Contact Mark Havard on 01227 720306. sales@morrisminorconvertible.co.uk Delivery can be arranged.
Coming Up For Auction
None known
ASOC Ltd. accepts no responsibility for the description of any vehicle or part of any vehicle advertised on this website.