Cars For Sale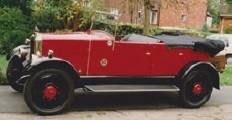 1927 14-4 Tourer. Same owner for last 32 years, SORN in 2007 and kept in a dry, well ventilated garage ever since. Was running when parked up requires re-commissioning. Engine turns over, clutch works, gearbox engages and brakes work. Good tyres, chassis and underside very sound, good body and paint. All original instruments and switchgear, good hood, side screens and tonneau cover. Many photos available, £8,500 ono. Dave Cook. Email: eldave2@hotmail.co.uk or phone 07814 152311 please leave a message.
1935 Armstrong Siddeley 17HP Saloon
An attractive and reliable 17HP, ready to use and enjoy. Fully
sorted during my 26 years' ownership. Comprehensive list of work done available on request. £15,000 o.n.o.
Chris Jilbert 01904 400320
cojandrmj_sof@btinternet.com
1935 17 HP saloon. Reg HH8094 Chassis 68977 Engine No 4803.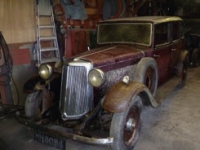 Complete for restoration. Very original car, virtually untouched since early 60s. Dry stored, has had woodworm treated. Will need new glass. All tyres hold air. Engine was running a couple of years ago and car moved in gear and stopped. I have acquired some parts ready for restoration that will go with the car i.e. perfect original Sphinx mascot, lights, carburettor etc. V5C present. £8,250 ono. Call me for all details.
Derek Cox. 01934834718, derekcox1953@hotmail.co.uk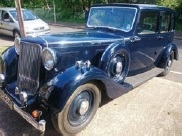 1936 25 horse power Quite rare and powerful Armstrong Siddeley, it has cruised in excess of 70 mph, it has excellent engine, gear box and steering etc, a real genuine original appearance, doors
open/shut very nicely, no rust to speak of, it would appreciate a little love, probably the best 25 the owner knows of, for full information call Tony Heckman on 020 8399 0355, more photos email wjhawkes@hotmail.co.uk
Coming Up For Auction
None known
ASOC Ltd. accepts no responsibility for the description of any vehicle or part of any vehicle advertised on this website.