Cars For Sale
1952 Sapphire 346 Mk.1 Pre-selector.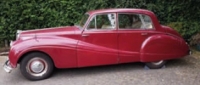 Chassis No. 340414, UK car, fitted with Bristol-Siddeley recon engine. Bought last year as roadworthy, but subsequent events proved this not to be the case. It requires work beyond the range of my facilities so have to sell - but a great restoration project for someone out there. Comes with various manuals and quite a few pares, including complete pair of new A.S.Club stainless steel bumpers. Collect from Wakefield. £6,500. For full story and more details/pictures contact Paul Goodrick-Meech at paul.azteq@yahoo.co.uk.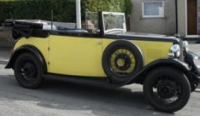 1932 12 HP Salmons Tickford Drop Head Coupe. Extremely rare. Wilson pre-select gearbox. Restored 2010. Runs well. With replacement engine. Valued in 2010 at £30,000 for Insurance purposes. Owned by me for over 45 years. Last advertised November 2017 for £16,000, now reduced to £10,000 ovno.
Reluctant sale due to ill health. Huw Williams, North Wales, 01248 600148 mags-ms@hotmail.co.uk
1921 Itala Tipo 50B. James Flood (Melbourne) body, 28/40hp 4cyl engine (1 spare block also with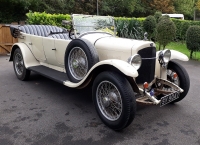 the car) 4 speed gearbox, drives well, well patinated. Good sound original body with older paintwork. Rear Auster screen fitted by owner, full weather gear and sidescreens. Recently serviced rear axle – brakes and oil seals, new clutch spring. Currently taxed and in use. More pictures and info upon request. £28 000 ono. Nick Haines – 07884 547801 – nickhaines70@gmail.com
Coming Up For Auction
None known
ASOC Ltd. accepts no responsibility for the description of any vehicle or part of any vehicle advertised on this website.