Cars For Sale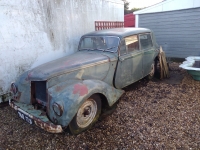 Whitley 1952, OWE 175. Sorned. Due to bereavement, car needs a new home. £1000. ONO. Pair of new sills also included. Viewing south Lincolnshire. Steven Teague 07767880754 or email tpstools@btinternet.com.
Sapphire 346 Pickup Project. A Sapphire 346 that has been cut down to a pickup, but never completed. She comes with engine and auto box, though they are not fitted. She DVLA registered and we have the V5. This could be a source of spares, or something interesting to complete. I'll let the pictures explain. £950 stores@siddely.org Contact Nick Bale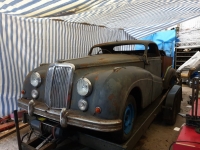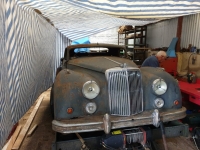 1952 Sapphire 346 Mk.1 Pre-selector.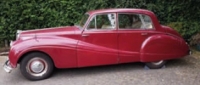 Really need to find a good home for this lovely car, which has great restoration potential. Original body and chassis, fitted with factory-recon engine (authentic Bristol-Siddeley). Bought as roadworthy - but wasn't - and have found that the work required is beyond my available facilities. Comes with various manuals and numerous spares, including full set of new AS club S/S bumpers. Requires collection from Wakefield. £4,500 For more details contact Paul Goodrick-Meech paul.azteq@yahoo.co.uk
1921 Itala Tipo 50B. James Flood (Melbourne) body, 28/40hp 4cyl engine (1 spare block also with the car) 4spd gearbox, drives well, well patinated. Good sound original body with older paintwork. Rear Auster screen fitted by owner, full weather gear and sidescreens. Recently serviced rear axle – brakes and oil seals, new clutch spring. Currently taxed and in use. More pictures and info upon request. £28,000 ono Nick Haines – 07884 547801 – nickhaines70@gmail.com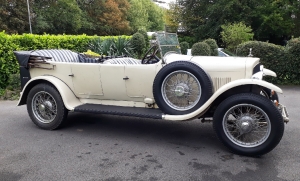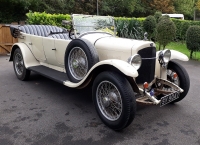 1960 Armstrong Siddeley Star Sapphire project. 3757 NB The time has come to let go of our Star Sapphire. It was a work in progress but due to no longer having the time to work on it we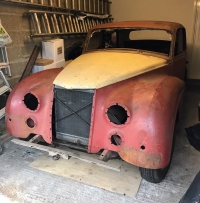 are looking to find it a new home where it will be completed and looked after as it deserves to be. Two years ago, we had it up and running after overhauling the engine. It has been garaged ever since. Its current location is Aberdeenshire, NE Scotland. Work on the body has begun. It's in sound condition. Underside of the vehicle is also sound. Engine totally rebuilt, New shells, Big ends/little ends done, Re-bored, New pistons, New front callipers, New pads, Steering works, Re-manufactured fuel tank fitted. It needs a new fuel pump. I believe most, if not all original components are with the car (it was my father's so I can't be certain). £3200 Lawrence Chittenden 07931 80 70 39. Lawrence80@hotmail.com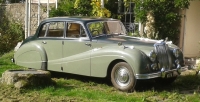 1955 Sapphire 346 Auto, in Corinthian green over Langham grey, 50,000 miles from new, which I believe is genuine, and one of the most original unmolested cars I have seen. Running and driving, all she needs is sympathetic rejuvenation. The down side is the engine block is cracked. I have a spare block and can build this up if interested. As is £6250, or with the additional rebuilt engine £8950. Telephone Nick Bale 07500 616443
1946 16hp Hurricane,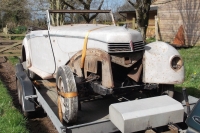 dismantled many years ago, but has had a professional engine rebuild, and front suspension rebuilt. She is very solid, even the header rail is original and sound. I'd say 95% complete, please don't ask what is missing as I'm not sure myself. As is, in lots of pieces, £3750 I plan to reassemble over this year, so if she doesn't sell now, I'll try again once she is more together. Telephone Nick Bale 07500 616443.
Coming Up For Auction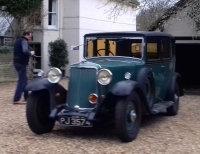 21st May at Brightwells (unless sold before) 1932 Armstrong Siddeley 20 HP Saloon in superb original condition. Garaged since new, PJ3574 has to be considered one of the most original and best preserved examples of its kind around. The car comes with original documents and it has the tools including the foot pump still wrapped in brown paper and string. There are the log books, tax discs and maintenance history at every stage. The original leather seats and door panels are still supple, the roof lining, sun roof mechanism and engine/gearbox are all in excellent order. It has a current MOT with no advisories. £17,500 Contact for more information Jenny Bangham jmb@wwr.co.uk 01223 845074
ASOC Ltd. accepts no responsibility for the description of any vehicle or part of any vehicle advertised on this website.