Cars For Sale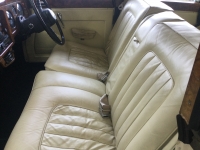 1960 Star Sapphire 4 litre MSL 530. Chassis no. 33075. Mileage 105,000 miles
Present ownership 14 years. Properly garaged. On its last voluntary MOT in 2018 the Steering box was required to be rebuilt (receipt available). Chrome plate very good, Tyres good, Battery good, Exhaust gastight. Upholstery and Carpets very good, no discolouration or crushing. Body undamaged. Paint intact but showing signs of rust blistering on wings, fronts being worst. From cold, car starts easily with no piston slap, no oil smoke and drives well when fully warm. Gearbox quiet and fully operational. Brakes fairly good. Steering good. Rear suspension noisy, requires new pins and bushes. Some door rattle. Car could easily be driven away with the usual precautions after a long period of layup. Offers on £7500. Viewing by appointment. Telephone (01698) 882886 or 07733231651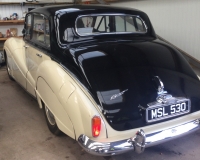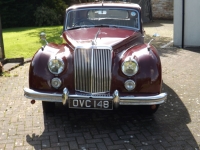 1953 Sapphire 346 Reg: OVC 148 Very Reluctant sale to make space for another AS car! Structurally and mechanically very sound. Body and leather needs a little TLC hence £9750. Car used on Centenary Run but has seen little use since. It will be recommissioned and run out prior to sale and so will be available in March ready for the new season. Can be delivered within UK at cost if required. Please contact Colin Addy for further photos and full details on 07977 930197 or colinaddy@hotmail.com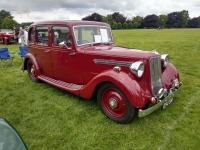 1939 16hp Registration ERU 314. Dear Ruby, fine and beautifully restored, including bare metal respray and rich leather interior, is sadly for sale. She is a real stunner - turns heads and steals hearts wherever she goes. £17,500 which includes UK-wide delivery if required. Graham Clarke grahamclarkeconsulting@gmail.com
1959 Star Sapphire Sand over Sable with Ivory interior. Previous UK registration YVC 275. During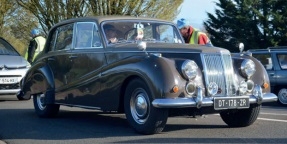 my ownership its mechanicals have been extensively restored. The interior has also been entirely renovated by the previous owner. Body is rust free. Car comes with an extensive history file including the French registration certificate. So can be registered again in UK or in Europe. Car is located in Nevers in Burgundy (France). €30,000 or £26,900 o.n.o. patrick.taddei@orange.fr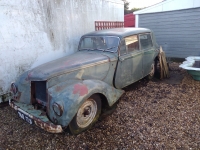 Whitley 1952, OWE 175. Sorned. Due to bereavement, car needs a new home. £1000. ONO. Pair of new sills also included. Viewing south Lincolnshire. Steven Teague 07767880754 or email tpstools@btinternet.com.
1936 twelve plus. ATJ 365, chassis no 101097.
Block has now been metal stitched, recon water pump, re-white metalled mains. When bought by me in 2016, the car had suffered from storage, but still drove to its present home. It starts on the button. It was and still is in a bit of a time warp state. Although It needs a new roof lining, the paint work is aged and the leather is tired in places. The car is rust free!! It has never been messed about with. Everything is there and seems to work. Door gaps are fine and it still has a complete fitted tool kit, including the hard to find Filtrate oil canister. £5500. Tony Hughes 07809385585, A_hughes18@sky.com, South Wales.
Coming Up For Auction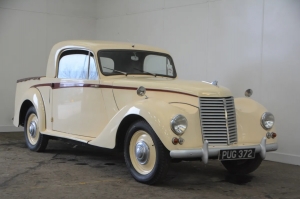 Brightwells, 12th February, Lot 76
1956 Whitley Station Coupe
https://www.brightwells.com/timed-sale/5237/lot/556159
ASOC Ltd. accepts no responsibility for the description of any vehicle or part of any vehicle advertised on this website.