ASOC National Weekend 2022, in brief. AGM went well, including the facility for distant members to
vote via Zoom, so plenty of time for a relaxed dinner and drinks on Friday night.

Saturday morning most members visited Pentre to view progress on the new Armstrong Siddeley
Centre.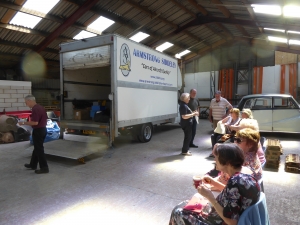 A little bit of unloading spare parts from the club van stimulated the appetite for coffee and
biscuits.
The afternoon was spent touring the local countryside before returning to our hotel and
the annual club dinner. Good food, good company, and good fun.

On Sunday we took our cars to a village car show at Longden where we joined 3 other clubs with
individual display areas in a display of over 250 cars including lots of assorted independent entries.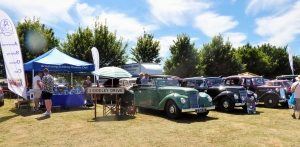 The charm of the village show with its assorted local food stalls and cream teas in the village hall, its silver band and the warm weather were beguiling. It was wonderful to meet up again after the
three year hiatus and all too soon the day came to an end with our prize giving ceremony.
The club cups and trophies went to new homes for the next 12 months. Both Jean Ellis and MargaretCamp bell were singled out for the richly deserved Tredwell Trophy and John Aird Trophy respectively, in recognition of what they have done, and continue to do, for the club.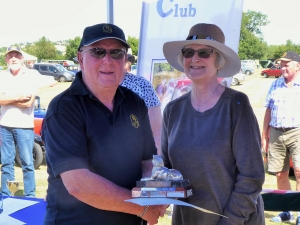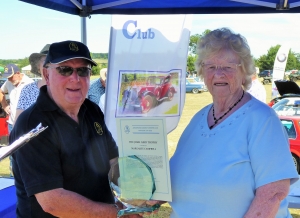 A modest sized but much enjoyed National Weekend, ably organised by Ann Blatchford.
Posted in National on the 15th July 2022 at 11:28am.
Tags: National Rally 2022, Pentre, ASOC
Shop
Latest Posts
Categories
Archives
Feeds