ASOC & ASHT Seek Support of Members In Creating The Armstrong Siddeley Centre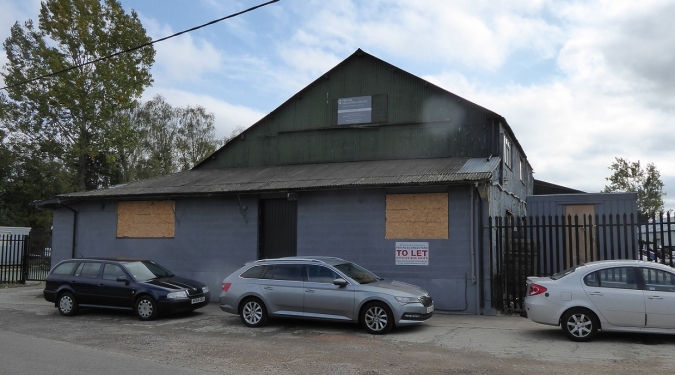 ASOC and ASHT have secured individual adjoining premises at Pentre, near Shrewsbury. Both buildings will need configuring for our individual needs and some upgrades and improvements are needed. For example, reconfiguring of partitions, wiring & lighting upgrades, painting inside and out, replacement of some roof lights and of some windows & doors. These works will need to commence asap and ahead of moving. Below we set out how you can help us achieve all that can be at the new Armstrong Siddeley Centre.
We need financial support:
To this end, a Pentre fund will be set up and held in a separate bank account. This fund will be jointly administered by both the club and the trust to the benefit of both. Any donation you can spare will be greatly appreciated. You can contribute to the fund in three ways:
1. Via a 'Just Giving Page' being set up by the ASHT. Through this, monies donated will have the immediate benefit of 'gift aid' which can attract tax relief and give financial benefit to the recipient, which will be very helpful to funding this project. Details of this will shortly appear on the club & trust websites https://www.siddeley.org/ and https://www.armstrongsiddeleyheritagetrust.com/
2. You can make a direct donation to the fund by emailing Pentre@siddeley.org (Subject: Donation) for the fund's bank details, or by post to our registered address at Conkwell marking the envelope 'Pentre Fund', (cheques made payable to Armstrong Siddeley Owners Club Ltd. or Armstrong Siddeley Heritage Trust Ltd.), or by contacting any director to give directly to the ASOC / ASHT Pentre Fund. (Director's details appear in the front of Sphinx).
3. If you have a PayPal account, you can donate by logging in to PayPal and making your donation this way using ASHT's email address heritage@siddeley.org (This may be easiest for overseas members).
However you donate, your monies will be held in a separate Pentre Fund account and spent in pursuit of meeting the needs of creating the new Armstrong Siddeley Centre and the significant costs of moving the stores from Conkwell to Pentre and operating for a time from two locations.
We need your practical help:
Donations in kind would be greatly appreciated. Maybe you own building renovation company, or work as an electrician, carpenter, plumber, painter or roofer, or could offer some other help? Maybe you could lend us specialist tools?
We also need your labour. For general renovation and improvement works at Pentre, and for moving the stores. To move we will need drivers and helpers both at Pentre and at Conkwell.
If you think you can offer any kind of practical help please email Pentre@siddeley.org (Subject: Offer of Help), or contact Trevor Pointon.
We believe that by working together ASOC and ASHT have achieved a momentous step forward for the Armstrong Siddeley marque and have secured a terrific opportunity at Pentre to do more than just relocate the stores. We now need your help to make this all it can be.
ASOC & ASHT look forward to hearing from you. Let's make it happen!
Thank you,
Keith Dewhurst, Chairman ASOC
Posted in Stores on the 20th November 2021 at 2:38pm.
Shop
Categories
Archives
Feeds