Malcolm Campbell's Hurricane Wins Coveted Best In Show Award at NEC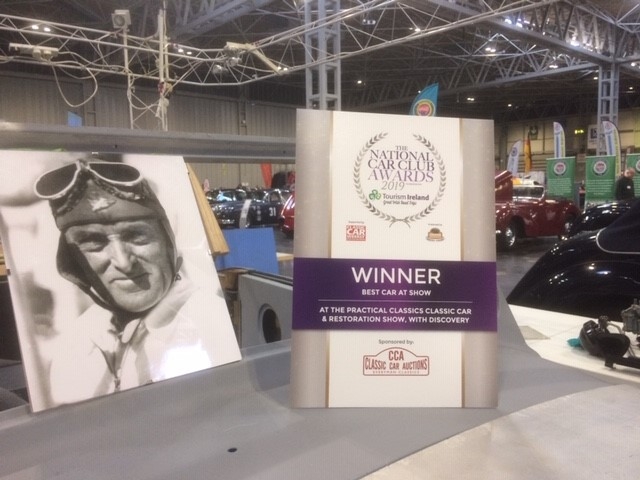 The recent restoration show at the NEC organised by our Central area was a great success for the club with many congratulatory comments from members of the public as well as other stand holders. Three of the four cars displayed had programmes of work scheduled for the three days and, by and large, all were completed.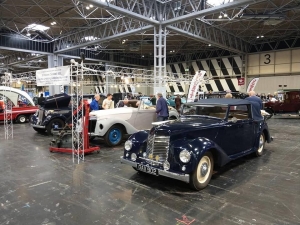 The highlight for our club was that the restoration of the ex Sir Malcolm Campbell's Armstrong Siddeley Hurricane won the top award for the club as the outright winner of the BEST CAR IN SHOW of the National Car Club Awards. This top award was presented to the club and accepted by long term Club Director Mr Peter Sheppard at a celebratory dinner hosted by Classic Car Auctions on the Saturday Evening.
As a direct result of the show there will be articles in several magazines and newspapers devoted to the Classic Car Market. The restoration of this rather special car and the highly active work performed on the stand on all the cars present represents excellent publicity for the club and many many thanks must go to all the various volunteers and particularly Rob Pinner who almost singlehandedly did all the organisation of our stand at the show.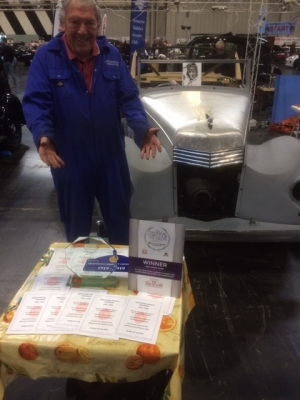 Posted in Restoration on the 26th March 2019 at 8:49am.
Shop
Latest Posts
Categories
Archives
Feeds