Centenery Logo Chosen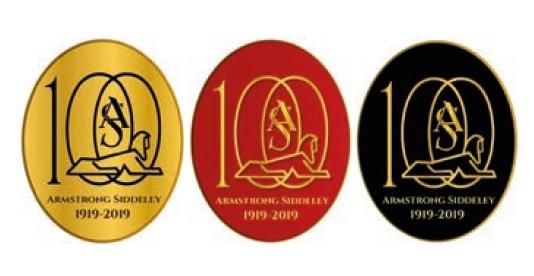 I am delighted to tell you that your board received several excellent submissions to the competition
to develop a celebratory centenary version of our AS logo. I am also delighted that these submissions were wider than just the UK. Your board had quite a job choosing, but in the end went unanimously with the designs shown here, submitted by Chandan Nath of Ambawadi, India. It was actually done by his daughter, Anisha.
The board was impressed by the simple elegance, use of various colour options and the clear linkage to both 100 years and the well recognised intertwined A and S. We now will progress producing a range of merchandise, including clothing using this design and our lucky winner
will have a choice from this range of his prize.
Posted in Centenary on the 30th July 2017 at 3:07pm.
Tags: Centenery
Shop
Latest Posts
Categories
Archives
Feeds