Central Area Launch Their 2016 Events Calendar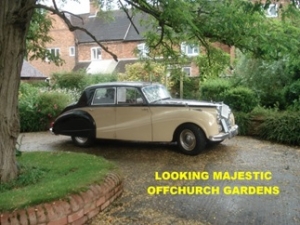 The club's Central Area, organised by Maurice Smith, have excelled themselves this year in planning no less that 21 events. One of the highlights will be the two-day visit to Kenilworth Castle in early May. The castle was the one-time home of the Armstrong Siddeley founder John Davenport Siddeley, later to become Lord Kenilworth and is now owned by English Heritage making an excellent venue for a rally of our cars. Many visitors and cars are expected to attend from other regions as well as the very active Central area group. For full details of the events please contact Maurice on 02476 618153.
Posted in Events on the 11th January 2016 at 12:05pm.
Tags: Central
Shop
Latest Posts
Categories
Archives
Feeds