A brief history of Armstrong Siddeley cars, Part 2
How Armstrong Siddeley came into existence
The cars from 1919 - 1960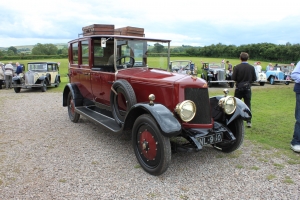 In 1919 Siddeley-Deasy became part of Armstrong Whitworth. The Armstrong Whitworth Development Company emerged which concentrated on avionics, and although John Siddeley was heavily involved with this company he did not get a seat on the board for some years. Another product of the merger was Armstrong Siddeley Motors Limited with Siddeley the managing director. The first new car released, in 1919, was a 30 hp with a 5 litre engine. This was a car for the aristocracy and the upper echelons of the carriage trade. Having the Duke of York (later King George VI) as a customer was a sound endorsement of both the car and the marque. An 18hp model was introduced in 1921, and in 1923 a 14hp model. Armstrong Siddeley regarded the 14hp as a small car although almost everyone else thought it was at least medium sized, but either way it sold very well indeed with over14,000 leaving the factory. Its reputation for rugged construction ensured that many were exported.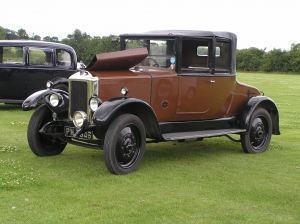 In 1925 all three models were improved in mark 2 versions, in 1927 a 15hp model was added to the range, and in 1928 the range was further expanded to include a 12hp model. Although this may seem like a sensible range of 5 models, in fact it was vast. Armstrong Siddeley owned the Burlington Carriage Company and they produced a choice of bodies for all the company's models., but customers could also elect to have coachwork made by any other coachbuilder.
In 1928 the Wilson compound epicyclic gearbox was introduced as an option on the 30hp & 18hp models and it was soon available throughout the model range. It rapidly became the transmission favoured by most customers. This semi-automatic gearbox, often called a pre-selector gearbox, enables the driver to choose his next gear at any time, but it is not engaged until the 'clutch' pedal is depressed, at which time the chosen gear is automatically engaged without the risk of grating gears or sudden variations in speed. Although chiefly used on Armstrong Siddeleys it was also used on tanks, buses, Daimlers, Rileys and even some ERA and other racing cars. It is a strong and reliable system and continues in trouble free use on the majority of Armstrong Siddeleys today.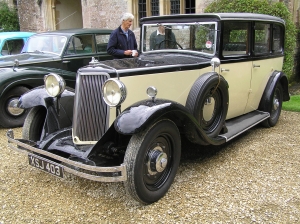 In 1928 the 18hp was replaced by a 20hp which was further improved in 1931, and three short chassis versions with Wilson gearboxes were entered in the 1932 Alpine trial. They all won Glacier Cups, perhaps Armstrong Siddeley's staid reputation was a little unfair.
1932 marked the introduction of what many people consider to be Armstrong Siddeley's finest model, the Siddeley Special. It was a replacement for the 30hp, but a generation apart. It was powered by a new 5 litre engine made of Hiduminium (a lightweight aluminium alloy developed for aircraft engines). This engine gave a very respectable performance, with 100mph said to be possible if a light touring body was fitted. Coachbuilders made a variety of different styles of body, and these expensive cars were the epitome of quality, luxury and performance at the time. Sadly of the 253 Specials produced only about 22 remain because most of the cars were given up during WW2 as the alloy of their engines and some body parts were sought for the war effort.
Various new models and modifications of existing models were introduced during the 1930s, with an all new 16hp introduced in 1938 being the last innovation before the onset of war, but by this time John Siddeley was no longer chairman of the board. In 1935 he was 69 years old, and the world was rapidly changing. Siddeley had decided that his sons were not the men to take the helm, and both Armstrong Siddeley Motors (cars) and the Armstrong Siddeley Development Company (avionics) were sold to Hawker Aviation which was chaired by Tom Sopwith.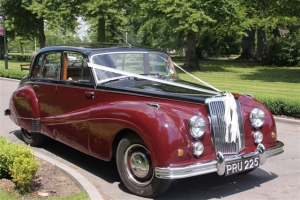 Some of the financial aspects of this takeover were perhaps a little murky as Tom Sopwith was said not to have the £2,000,000 which was paid. Suffice it to say Tom Sopwith produced many Hawker Hurricane aircraft ready for the onset of war, while the War Department dithered over placing orders, and John Siddeley used much of his reputed £1,000,000 share of the deal on charitable works, including the purchase of Kenilworth Castle, which he gave to the nation. The results of an Inland Revenue investigation of the take-over are not due to be made public until 2047, at which time this history may need to be updated.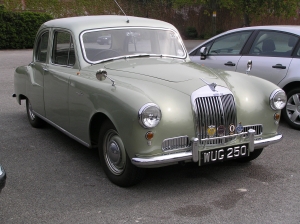 During WW2 Armstrong Siddeley was devoted entirely to war work, with commercial work being forbidden until the cessation of hostilities. It was therefore something of a surprise when the company was the first British car maker to announce the introduction of an all new model, in May 1945, and the first 12 cars were delivered in December of that year. The new car was a 16hp, available as a four seat, 2 door drop-head Hurricane, or 4 door fixed head Lancaster, with Typhoon and Whitley models becoming available later on. During the production run the 16hp engine, which was basically a pre-war design, was enlarged from 2.0 litre to 2.3 litre. These cars were designed for the well heeled owner driver. The large luxury chauffeur driven cars of the 1930s had little place in an austere post war society and so for eight years the 16/18hp cars were the only models made by Armstrong Siddeley. In 1952 they introduced the 346 Sapphire which reflected the company's belief that austerity was easing. This larger 3.4 litre car had more luxury, it was built by craftsmen and aimed at the professional classes, as well as the carriage trade, and had enough dignity to be chauffeur driven without looking silly. Its performance was good, and its quality beyond question, but the competition from the likes of Bentley, Jaguar and Rover was good too. The market for cars like the Sapphire was diminishing. In 1955 the smaller 234 and 236 Sapphires were introduced. These cars had little in common with the big 346 Sapphire, they had the most modern body design that the company could come up with, but it lacked elegance, and although the performance was certainly good these "baby" Sapphires were not a commercial success.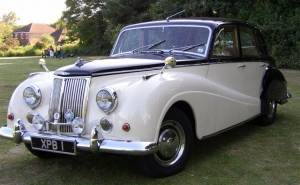 Armstrong Siddeley was losing its place in the market because it just did not have a model that equalled the competition. An entirely new model was being prepared which would have probably fitted in between the latest Alvises and Bentleys, but the money to continue the development was difficult to justify because Armstrong Siddeley cars were returning low profits and the aviation side of the business needed ever larger development budgets. As a stop gap the Star Sapphire was introduced in 1958. It was a modernised version of the 346 Sapphire, lower, sleeker and faster with a 4.0 litre engine. It was a very good car indeed but suited to a small niche market. In the end it was all too late, the accountants stepped in and car production was stopped dead in 1960. The aviation side of the business continued through various government induced crises, and the Ansty factory outside Coventry where aircraft engines were made still makes aircraft engines, but now in the hands of Rolls-Royce. The car making Parkside factory in Coventry has been demolished and a technology park now occupies the space, and just a little way away there is a large site where Peugeots sit awaiting distribution to dealers.
The great thing about surviving Armstrong Siddeley cars is that there is a model for just about any veteran/vintage/classic car enthusiast, and mostly at very reasonable prices. Siddeleys take part in the London to Brighton Veteran Car Run each year. Pre WW2 cars often come up for sale, ranging from little 12hp cars to ponderous carriages. All of the post war cars can be found, although the sought after Star Sapphires are less common as not many were produced. If you cannot find what you want on the open market then join the club where many cars change hands without ever being advertised outside. They are not difficult cars to maintain and the availability of spare parts for post war cars is excellent as the Armstrong Siddeley Owners' Club operates an impressive stores that is owned by the members so that prices are kept at reasonable levels.