New Stores Opening Hours and Updated Phone Contact Details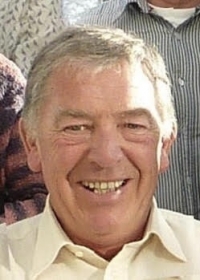 I am pleased to let all those using the ASOC Stores know that from next week we will be open every Tuesday and Wednesday from 9.30am to 4.30pm to supply parts under the interim management of our former stores manager Peter Pearson. We at ASOC send our best wishes to Nick Bale for every success in his new role outside of ASOC.
Stores can be contacted on the usual email of stores@siddeley.org or via telephone on 01225 723809. The previous mobile number will be suspended whilst Peter is in this role. The recruitment process to secure a permanent stores manager is well in hand.
We at ASOC thank Peter for returning and wish him every success and enjoyment in the role. Peter says "I am pleased to be able to help the club in this way and look forward to once again being able to help owners keep our fantastic cars on the road. I look forward to speaking with you and giving you all the best help and support possible".
Keith Dewhurst
Chairman, Armstrong Siddeley Owner's Club
Celebrating 102 years of Armstrong Siddeley excellence
Posted in Company News on the 11th September 2021 at 9:27am.
Tags: Stores
Shop
Categories
Archives
Feeds