Restoration of the Malcolm Campbell Hurricane - Update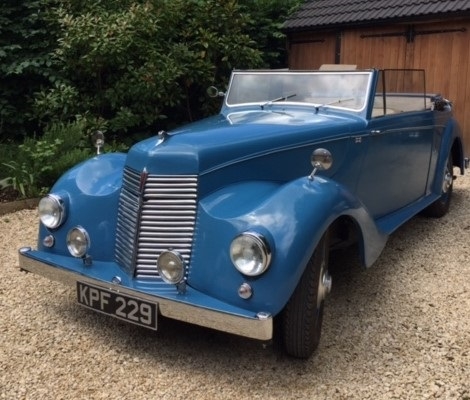 The restoration is now nearing completion with the last major item being a new hood which has just been fitted and the car is now roadworthy again after many years, with just some minor fettling to complete it.
The restoration of this important car has only been possible with the availability of the enormous quantity of spare parts held in the club stores in Wiltshire and also with the vast knowledge of many club members who have proffered their help and advice. Special thanks must go to Rob Pinner, Keith Dewhurst and Dave Smith who have spent any hours on helping with the rebuilding of the engine and installing new wiring.
The overall aim of this restoration was never to produce a perfect, spotless, show-winning car but just a smart, reliable and very usable car that reflects its long history of use and sets it up for many more miles of enjoyable motoring in the future.
Posted in Restoration on the 25th October 2020 at 2:27pm.
Shop
Latest Posts
Categories
Archives
Feeds