Sir Malcolm Campbell's Hurricane Update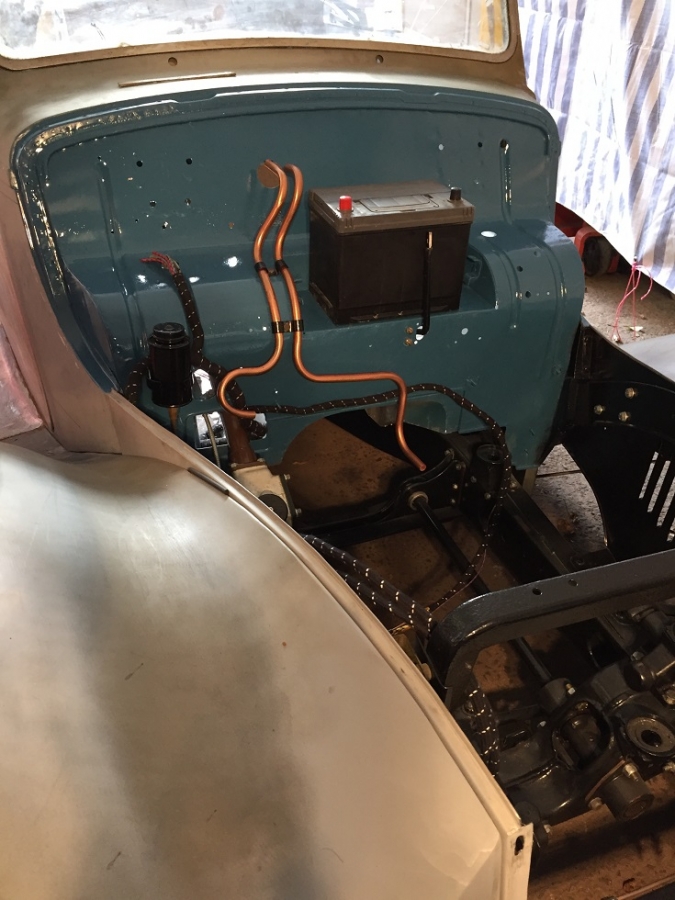 Having been safely stored in the Conkwell workshop, some considerable time was spent sorting and listing the contents of all the 36 cartons of spares that came with the car. However what was immediately apparent was the extremely high quality of the work that has been carried out so far in Switzerland, and so we are endeavouring to continue with the restoration in a like manner.
The main initial work has entailed priming any bare metal to maintain its condition, reassembling the gearbox and installing the steering. We are currently rebuilding the engine and preparing its components for their installation and also starting to fit the new wiring loom. Before any parts could be installed in the engine bay, the bulkhead had to be painted in body colour. This did present some problems as the three remaining original Bluebird cars are all slightly different shades of blue! However we recently discovered that a colour analysis of the record breaking Bluebird boat was undertaken in the sixties and it turned out that the colour is in fact a standard RAL colour that can be mixed by any competent paint company. The engine bulkhead is now that correct Bluebird blue colour and is ready for more components to be installed.
Our Central Area are helping with the work by restoring some of the Hurricane's electrical parts at the Stoneleigh restoration show and we are hoping to show the car at the NEC restoration show next March. Our first target is to get the engine installed and running by the Christmas break... hopefully!!
Peter Pearson
Posted in Restoration on the 29th October 2018 at 7:41am.
Shop
Latest Posts
Categories
Archives
Feeds