The Armstrong Siddeley Hurricane Owned by Major Sir Malcolm Campbell MBE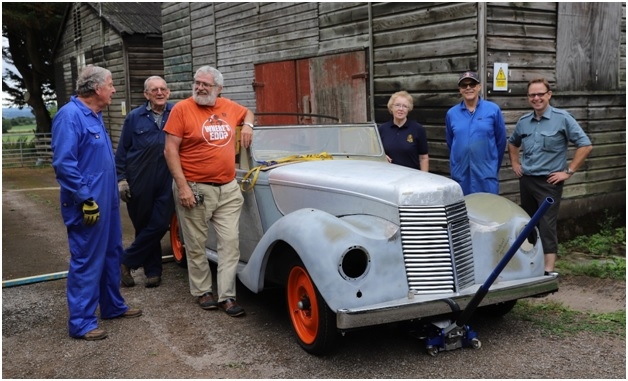 This historically important Hurricane was possibly the last road car that Sir Malcolm purchased. At the time he had held both the world Land and water speed records and so in 1946 he ordered his new Hurricane to be finished in his special "Blue Bird" blue colour to match his racing cars and boats. Sir Malcolm died aged 63 on New Years Eve 1948 and subsequently the car was owned for over 20 years by an eminent Cambridge University Professor who sold it in 1965 for £60 to a Mr Harding who owned it for a further 19 years but since then it fell into decline.
For the last few years a meticulous nut and bolt restoration of the car has been under way by a club member in Switzerland but although great progress has been made with all the major difficult work completed, ill health has forced the work to stop and the owner has very kindly offered the car to the club for us to continue with the restoration. This generous offer was gratefully accepted and the car and a large quantity of spares have just arrived at the club stores. The further restoration will proceed in a specially constructed "tent" within the existing workshop and it is intended to use the car for publicity purposes in the next year or so before eventually offering it for sale to enhance club funds.
It will, of course, feature in our Centenary celebrations next year and also possibly appear at the NEC restoration show next March. It is the intention to bring the car into "concourse" condition and of course have it repainted it in its original "Blue Bird" blue colour. Progress reports will appear from time to time on this website.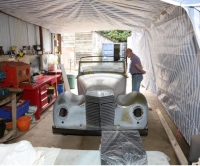 This represents an exciting project for the club and any volunteers willing to assist in the restoration will be most welcome.
For any further details please contact Peter Pearson web@siddeley.org
Posted in Company News on the 22nd August 2018 at 7:45am.
Shop
Latest Posts
Categories
Archives
Feeds