Restoration Show Report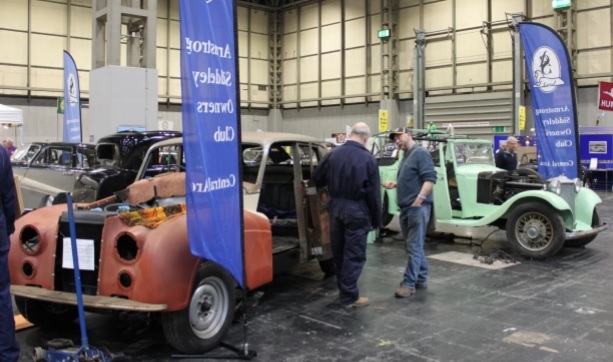 The Midlands Area stand at the Restoration Show at the NEC showed that there are other ways to get noticed apart from displaying highly-polished cars. The club stand was organised by Rob Pinner and featured the very presentable Star Sapphire belonging to Richard Kemp and three other cars in varying states of restoration: Rob's Siddeley Special with painted coachwork but still loads to do,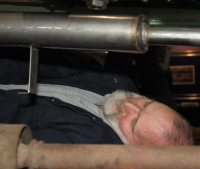 Ian Sellars' 346 in bare metal and primer with even more to do and Nick Bale's 17 HP short chassis Salmons Tickford with the restoration barely started. The cars' owners, along with Colin Manchester and Dick Teasdale spent the three days of the show working on de-rusting and painting, re-wiring, panel alignment, lead loading and many more tasks on their cars while showing spectators what they were doing and answering innumerable questions.
All this work attracted a great deal of attention, not least from the show organisers who awarded the stand a Highly Commended certificate for the best live working on vehicles. This was well deserved recognition for their work and some of the visitors remarked that the stand was the most interesting in the show. Nick Bale, who had trailered his car from Devon, was kept particularly busy responding to enquiries about the club stores, and Sheila Pinner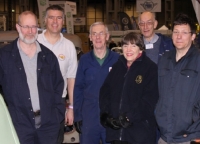 was on the stand each day talking to visitors but wisely let the men do all the mucky work. A great effort from all involved and proof that rusty bits can be just as interesting as polished cars.
Posted on the 20th April 2018 at 10:06am.
Shop
Latest Posts
Categories
Archives
Feeds