2019 Centenary Plans To Date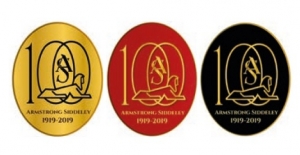 2019 will be a great year for Armstrong Siddeley as it will be 100 years since The Armstrong Whitworth Company from Bamborough in Northumbria linked up with J D Siddeley's Company from Coventry in 1919 to found Armstrong Siddeley Motors Ltd. We will be celebrating this event in great style with many events culminating in a grand rally in Coventry, and our aim is to get 100 Armstrong Siddeley cars taking part in the festivities.
The main tour will be over 9 days starting in Northumbria on Saturday 6th July visiting Alnwick Bamburgh and Cragside the home of William Armstrong then travelling down to Coventry by way of York and other attractions on the way arriving on Thursday 11th July for a reception, to celebrate the Siddeley side and the merger.
The main rally events will then take place with receptions and visits to various places and a very special Gala Banquet on the Saturday evening 13th July. The culmination of the festivities will be on Sunday with a display of all the cars and a concours d'elegance and prize giving probably in the Coventry Memorial Park which is open to the public.
All events will be open to both members and non members of this club and you will be free to join in any or all events just as you wish. We do realize however that there may be a requirement for an additional short rally from southern areas of UK to also arrive in Coventry for the weekend's main events. This is currently being considered but to make further plans and hotel bookings for the entire programme of events we need to get a rough idea (with no commitment) of those planning to join us.
To enable us to move the plans forward we would like all those interested (from home and overseas) to email Ann at events@siddeley.org just indicating your intention to join us for any or all of this exciting programme. Just indicate Full rally or York or Midlands. Also please indicate if you would like an additional two part Southern Rally starting from both the South West and the South East to link up in, say, the Oxford area and finish in Coventry.
We are getting really excited about the Centenary, and are planning to ensure that these celebrations will make 2019 a really fantastic year to remember. It will never happen again so PLEASE JOIN US
Further details will be published just as soon as they become available
Posted in Centenary on the 3rd December 2017 at 11:04am.
Shop
Latest Posts
Categories
Archives
Feeds