The Duchess' New Heart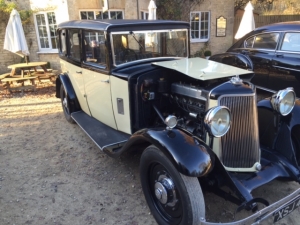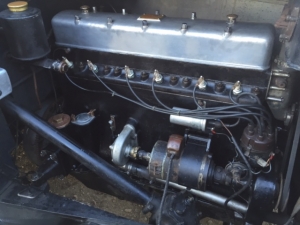 In the dying days of Autumn, the South Midlands Area's last run of the season was to a wonderful old Gloucestershire pub for lunch and to view and celebrate the new heart beating quietly and regularly inside the Duchess. The Duchess, of course, is our Area Organiser, Ian Leighton-Boyce's beautiful old Long 20hp saloon which now has a newly rebuilt engine and the run was its first outing with, at last, full power - the old engine had just run on 5+ cylinders for some time. The transplant appears to be a great success with no rejection reaction... yet!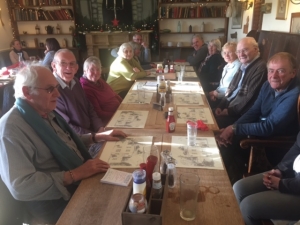 After admiring Ian's handiwork we all adjourned to the pub for coffee where ideas for next year's local events were planned. Frank is now helping Ian with the programme and many ideas were put forward with events and places to visit including the possibility of an additional regular monthly meeting for 2017. Watch the club's calendar of events for the results.
We then moved on to the dining room for a super lunch from a varied menu which included local Gloucestershire "Old Spot" sausages and mash (very popular) fish and chips (even more popular) and a hearty portion of lamb shank (for the adventurous few.)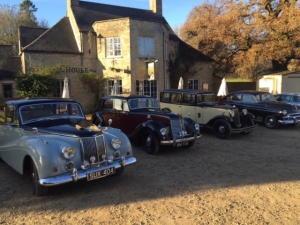 We finally took some time outside to admire the beautiful location which includes the majestic entrance to the now disused Thames and Severn Canal tunnel. We must visit it again in the Summer and spend more time outside! Thanks Ian for yet another successful event.
Peter Pearson
Posted in Events on the 29th November 2016 at 4:19pm.
Shop
Latest Posts
Categories
Archives
Feeds