NEC Classic Car Show 2016 Report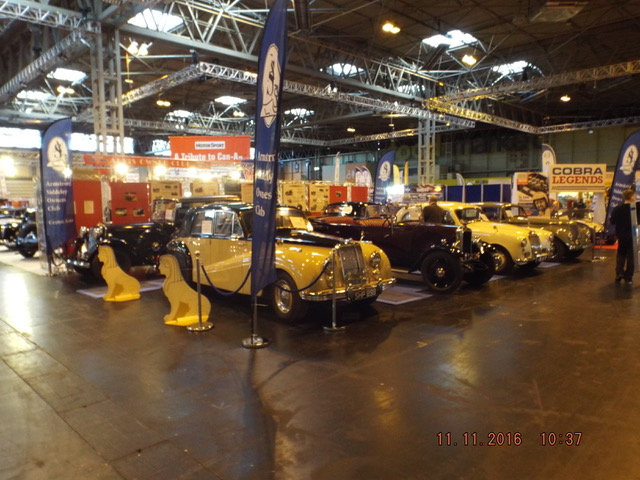 After a gap of 5 years, the Armstrong Siddeley Owners Club returned to the Classic Car Show at the NEC Birmingham, represented by the Central Area. There were six beautiful vehicles on show including 1955 & 56 Sapphire 346s, a 1953 Whitley, a 1956 236 Sapphire, a 1935 Long 20 Landaulette and a 1930 12 HP Tourer.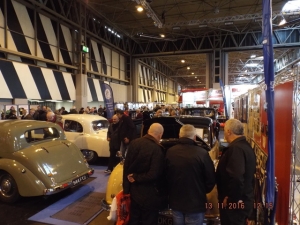 With record attendances on all three days the Marque was well received with many classic car enthusiasts stating that they had missed our attendance and it was good to see the range once more. Members who manned the stand reported great interest from all over the globe, including owners in the USA, Norway, Australia, New Zealand, Tenerife, Holland and South Africa. They also interacted with non-members who showed great interest in our range of cars and their history. We distributed 12 Membership Packs to serious enquiries most of which should hopefully result in them joining. We introduced a 'no food or drink on the stand' policy, which was noticed by the public who came and congratulated us on the fact that we were there to talk to and not sat with our backs to the cars eating and drinking. Well done to all Central Area members who made the show a success, although very tiring it was a pleasure to do.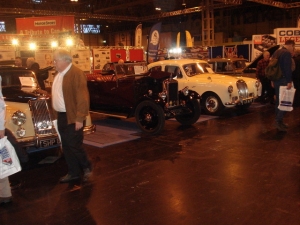 Maurice Smith
Posted in Events on the 15th November 2016 at 3:51pm.
Tags: NEC
Shop
Latest Posts
Categories
Archives
Feeds