Sir Malcolm Campbell's Hurricane - It Could Be Yours!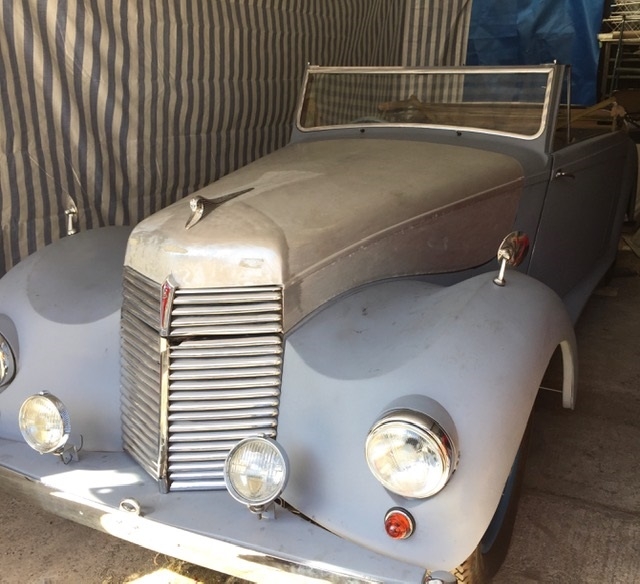 Progress on the restoration of this important car is progressing very well with the engine now running smoothly and most electrical work completed. The car has been driven for the first time for over 40 years and it is currently being prepared for its second public showing at the club's Centenary National Day where it will still be "in primer".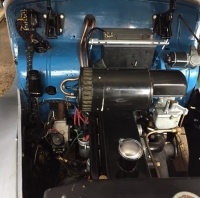 After various press articles, and receiving the coveted "Best Car in Show" award at the NEC Restoration Show in March, the car has aroused a lot of interest; so much so that the ASOC Directors may consider offering the car for sale in its current state somewhat earlier than planned and before it is painted. All the difficult work has been done with the final painting in Blue Bird Blue and the re-upholstering of the seats still to be done together with the hood covering.
To this end the club will be asking for sealed bids on the car for a period of 28 days, commencing on our Centenary National day on 14th July. The car will first be available for viewing at Coventry on Sunday 14th July and afterwards by appointment at the club stores in Wiltshire until 11th August.
Any interested parties should contact Peter Pearson preferably by email at ppjp14@gmail.com or by calling 07831169789 for details of the sealed bid process. The club Directors will then consider the bids at their next Board Meeting.
This is a wonderful opportunity to own and complete the highly detailed restoration of this very important car which has such a vast and interesting history file including Sir Malcolm's signature on the original log book and a huge quantity of invoices for parts and work done on the car.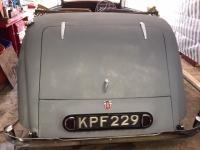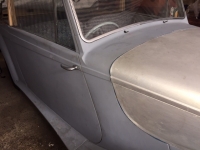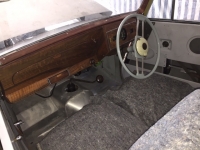 Posted in Restoration on the 18th June 2019 at 3:59pm.
Shop
Latest Posts
Categories
Archives
Feeds