2018 National Report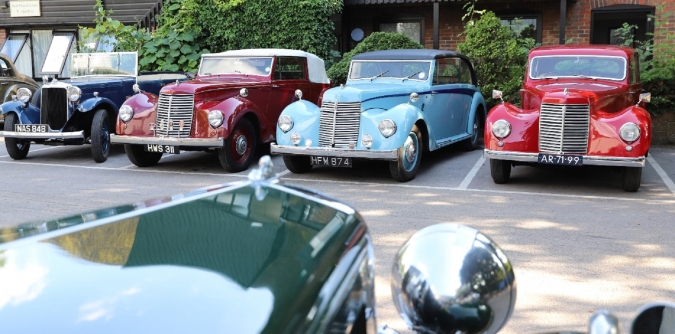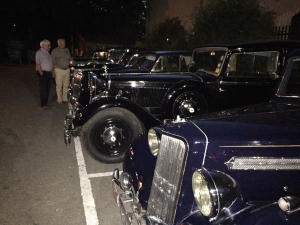 Once again we can claim that the annual National Rally was a great success with about 30 cars gathering on the rally field for the Sunday concours d'elegance.
The weekend started on the Friday afternoon with a welcome at the Bear Hotel in the centre of Hungerford. Tea was taken on their terrace overlooking the mill stream and later on a super barbecue was arranged on the terrace which continued late into the evening. The cars were parked in a reserved section of the car park and looked resplendent in the night time flood lights.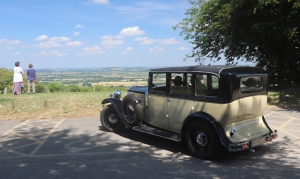 The Saturday morning fun run took us around the beautiful Lamborne downs noted for the many racing stables. The halfway stop was at the viewing area of the magnificent Uffingham Castle and the Dragon hill White Horse. An ideal spot for an ice cream and many photos.
After lunch back at the hotel there was a well attended club AGM at which we were presented with the outline details for our next year's July Centenary celebrations including some details of the week long rally from the North via York to Coventry. The aim is to get 100 Armstrong Siddeley cars taking part at some time during the week with most on the rally field on the final Sunday.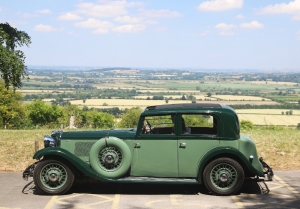 This will obviously be a once-only event and it is hoped that it will be a celebration not to be missed by anyone with an interest in Armstrong Siddeley Cars. Further details can be obtained from Ann who is coordinating the entire celebrations (events@siddeley.org.)
On Sunday we were very pleased to see several club members arrive with their splendid cars who we have not seen for some time which gave the judges quite a difficult job deciding the winners. Full details of the winners will be published in the next edition of Sphinx magazine.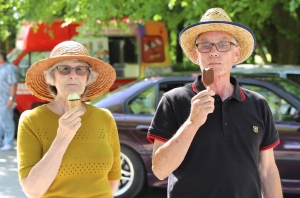 The fantastic weather contributed to make this year's National one of the best in recent years.
Posted in National on the 16th July 2018 at 8:20pm.
Shop
Latest Posts
Categories
Archives
Feeds