Sir Malcolm Campbell's Hurricane Becomes Available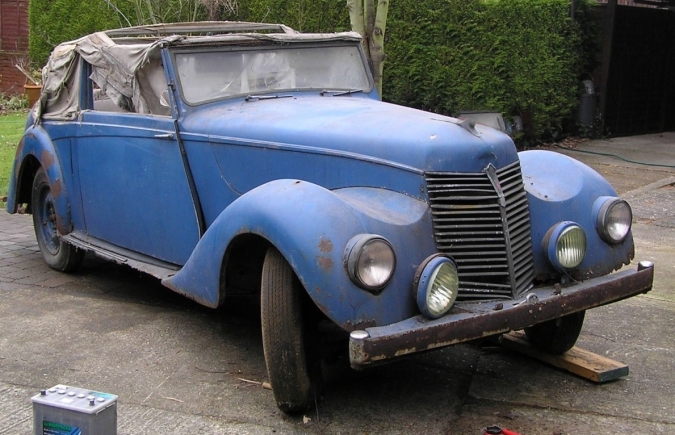 This important 1946 Armstrong Siddeley Hurricane is unexpectedly available for sale again. The car was originally owned by the famous world land and water speed record holder Sir Malcom Campbell who had it supplied in his special "Bluebird" blue colour. The car comes with a comprehensive history file including its original log book with Sir Malcolm's signature. There is also a huge amount of spare parts to go with the car including a second engine.
The car is nearing the end of a most comprehensive "nut and bolt, chassis up" restoration in Switzerland but cannot be finally finished due to the owner's serious health problems. All mechanical parts, chassis and bodywork have been finished regardless of cost with just the final reassembly, painting and trimming still to be done. All metal parts have been professionally repaired and either galvanised, powder coated or chromed. A new wiring loom has been installed in the car.
To find out more about the car which can be shipped privately to UK please contact Claudio on +41 79 447 13 09 (English, German and French spoken)
Posted in General News on the 15th January 2018 at 9:18am.
Shop
Latest Posts
Categories
Archives
Feeds