Our Armstrong Siddeley Adder Aero Engine Is On The Move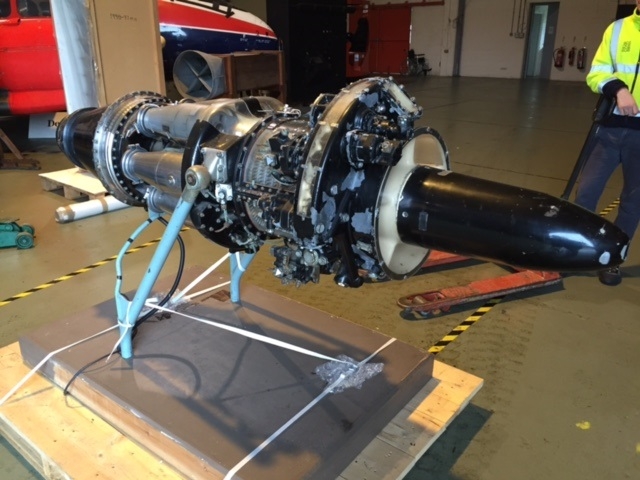 The same Company that built our wonderful cars also manufactured various aero engines, some of which were very successful including the SAPPHIRE and VIPER pure jet engines as well as the MAMBA turboprop engine and a host of earlier propeller engines going right back to pre-Armstrong Siddeley days in 1915. A vast number of PUMA engines were produced particularly for military aircraft during the Great War.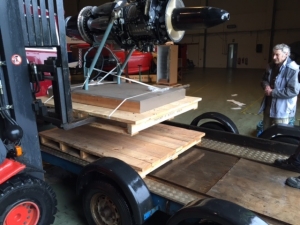 When the Company ceased car production in 1960, and following the supply of spares by Rolls-Royce thereafter, in 1972 the club purchased all the AS car spares, the Company name, (Armstrong Siddeley Motors Ltd), all patents, specifications, drawings, catalogues, company records and also various display items, including three aero engines which had been sectioned to demonstrate their inner workings. These three engines have been on loan and display at the Science Museum in London for many years but recently one of the three, a 1948 ADDER engine, became surplus to their requirements.
The ADDER engine was basically a MAMBA engine without the gearbox and propeller making it a pure turbojet. It was designed as a short life disposable target drone engine but it was later developed into the highly successful VIPER engine which powered the JET PROVOST and other aircraft for many years.
So, the club was very pleased to be able to collect the engine and arrange for its loan and display amongst other artefacts and memorabilia in a special section of the Bamburgh Castle Armstrong & Aviation museum. This museum is devoted to the achievements of Lord Armstrong who together with John Siddeley founded the Armstrong Siddeley Company in 1919.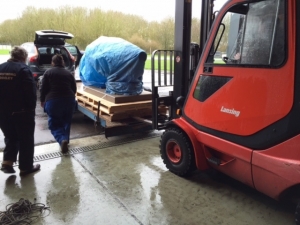 The actual move was made possible with the generous help of Club Director David Potter who made the long journey to the Science Museum's store at an airfield in Wiltshire to collect the engine and then deliver it to Bamburgh - a round trip of about 600 miles. The weather enroute was appalling but the precious cargo was well wrapped up in tarpaulins and arrived safely at its destination. Bamburgh Castle is in an amazing position on a headland looking out to sea towards the Farne islands and the castle and museum are well worth a visit. It is hoped that one of the special rallies, as part of our Centenary Celebrations in 2019, will commence with a display of our cars at the Castle and proceed to Coventry to join the main celebrations later in the week.
We are sure that the engine's display in its new location will provide an interesting addition to
the museum's vast collection. It is not known how many ADDER engines were produced and it may well be the sole surviving example... Or do you know better?!
Peter Pearson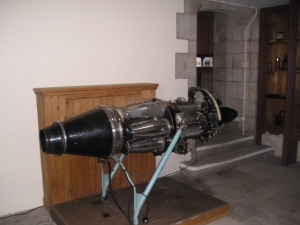 Posted in General News on the 31st March 2017 at 4:02pm.
Tags: Adder, Bamburgh Castle
Shop
Latest Posts
Categories
Archives
Feeds