Central Area's Visit to Bruntingthorpe Airfield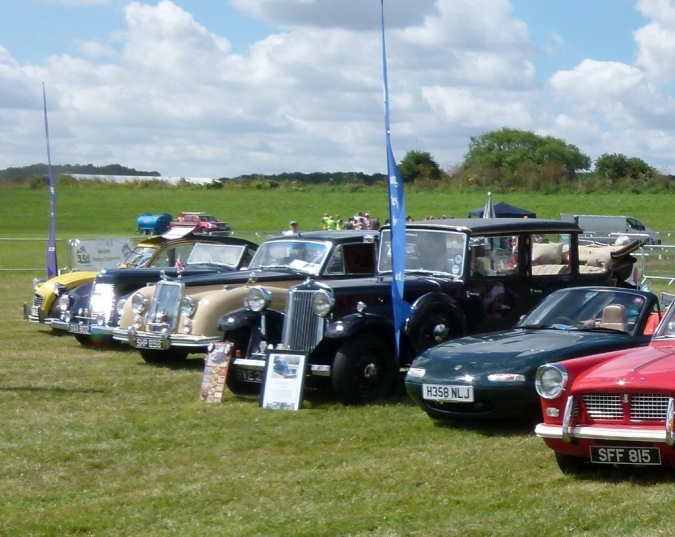 Saturday 5th August was Central area's first event of the month at the Asda Charity Day at Bruntingthorpe airfield in Leicestershire.
We all met at Coventry and drove in convoy to Bruntingthorpe arriving at 8.45am. What a glorious day weather-wise, with the sun shining down. After parking the Siddeleys it was off to find the Bacon Butties (very nice indeed.) There were plenty of activities to keep us busy during the day including Mr Georges Clothes (all items £2.00 each), drive an Asda Lorry, or Coach, have a ride up and down the airstrip in a fast car (Ferrari, Jaguars, Lamborghini, Ariel Atoms etc.) or take a spin in a rally car, plus helicopter trips, stunt shows, and an aerial acrobatics show followed by a fly past of 2 Spitfires and a Flying Fortress. And Ann Smith achieved one of her bucket list items by driving a £300,000 coach. What a great day - we all went home red from the sun but happy.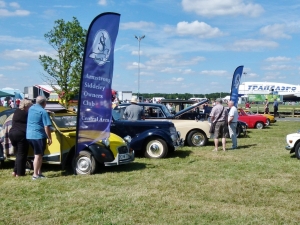 Maurice Smith
Posted in Events on the 28th September 2016 at 3:58pm.
Shop
Latest Posts
Categories
Archives
Feeds