Eton Wick or Bust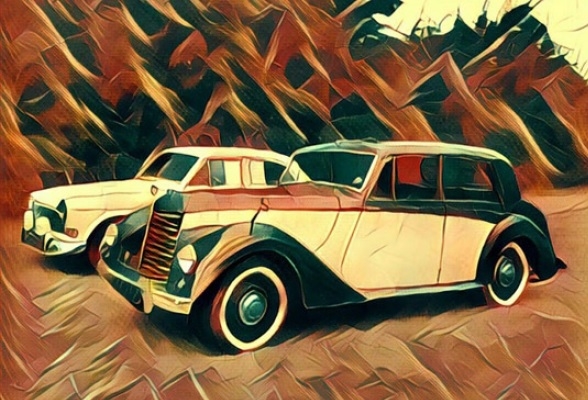 OK, it's been a while, I'm sorry, but you know how it goes, work, family, obscure pre-war French motorcycle restoration. It all kind of gets in the way of wandering in your Whitley on a Sunday.
But this time I made it. A quick call to Mike Darley to check that a mate would be welcome in his MG and so it was on Sunday morning that Vicky and I left Newbury taking back roads to Maidenhead to pick up my mum and on to Eton Wick and the History on Wheels museum. Back roads all fine until we took a particularly obscure one and after 3 miles came across a closed road. Obviously sign posting in this part of Berkshire is a bit of an afterthought so back we went and took another route. It was at this point that Vicky mentioned things were progressing slowly so we jumped on the M4, allowed the turbo to kick in and sped enthusiastically to Maidenhead at warp factor 9. Minutes later we were pulling up at mum's flat and after a quick pee break we were back on the road and just for a laugh we told mum she was to navigate. Well she had been there before – but she is blind so maybe that wasn't fair.
One wrong turn later (my fault) and we pulled up at the little museum and parked up next to a rather fast looking Volvo Amazon. Paid our money and, start with a tea, then round the museum. It's no Beaulieu or Gaydon, but it had a quaintness/random factor which I always quite like. Lots of military vehicles, many of which have appeared in movies and a nice selection of old Citroen taxis. Not surprising as the guy who started it use to work at Pinewood Studios sourcing vehicles. The Princess Diana collection was a giggle not least because the same photo appeared on everything from mugs and teapots to toilet seats (I made the last one up before you write in to complain).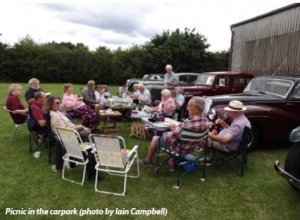 As we went through I kept bumping into various club members and got away with many and various random hugs and the occasional handshake. Then it was outside to where the rest of the club were having a massive picnic. Marks going to Cicely for both the selection of food and the quality of the tableware. It was great to meet and catch up with so many old and new faces. If you've not caught up with your local area recently then I heartily recommend it and if you don't know them, then go along to an event and make a whole new set of friends.
As usual I took a bunch of pics on my phone and this time I ran them through an App called Prism which allowed me to easily generate these fascinating images. Thanks go to the organisers and I promise I won't leave it so long next time.
Pete Dixon
Posted in Events on the 23rd August 2016 at 12:05pm.
Shop
Latest Posts
Categories
Archives
Feeds