New Armstrong Siddeley Book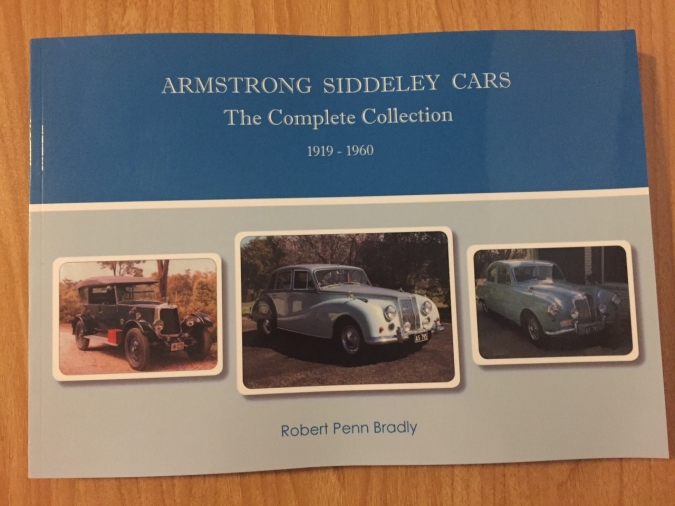 A great new book has just been published covering the Armstrong Siddeley cars produced between 1919 and the end of production in 1960. The book is the last book written by the late Robert Penn Bradley who was one of the most knowledgeable of Armstrong Siddeley experts having spent most of his life restoring and enjoying the cars. The book has been produced in soft back form on high quality semi gloss paper and is highly recommended.
You can purchase the book via the shop on this website and it is priced at £49.50 plus postage less the normal 20% discount for ASOC club members. There are also a few limited edition hard back copies available from Germany which can be reserved by emailing siddeley@t-online.de
Posted in General News on the 5th December 2015 at 3:30pm.
Shop
Latest Posts
Categories
Archives
Feeds