Chapter 2 of the Restoration of JSF948
From August 1984 to December 2005 I disassembled the car. Slowly, at first, I removed bits of body and mechanicals. The sills were rusted; wherever there was steel there was corrosion. I removed everything that could be disconnected and finally winched the body up to the ceiling joists in the garage and pulled the chassis and engine clear. The first photographs show the car in July 1990. The Body hung there until January 2007.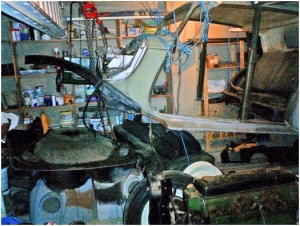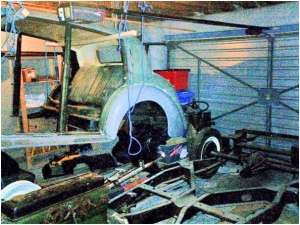 I took my eldest son to Brighton in September 1989. When in England I called with Keith Smith, at Petersfield, and bought a pair of sills and inners that he had made. These were vital to the restoration. From 1984 to 2005 I was having chassis, wings and doors repaired and sand blasted; wheels sand blasted and powder coated - cream, which I thought was going to be one of my colours.
My colour scheme changed twice. The original colour had been Langham Green. I considered two-tone grey, then black with cream and finally black with green.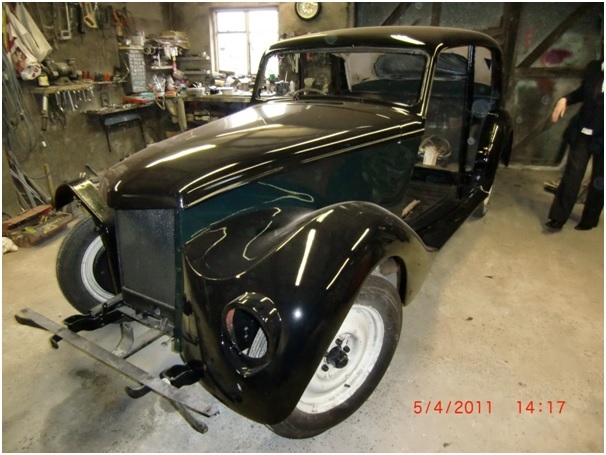 Next time, the engine.
James Brewster
Posted in Restoration on the 23rd June 2015 at 2:03pm.
Tags: Whitley
Shop
Latest Posts
Categories
Archives
Feeds