Abergavenny Steam Fair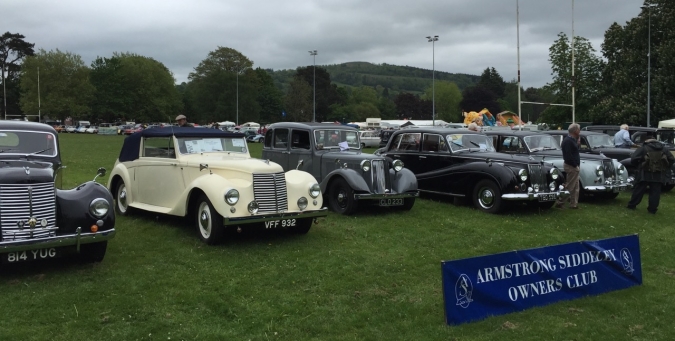 There was a near record attendance for the South Midlands area group at this years Abergavenny Steam Fair. There were eight Armstrong Siddeleys that attended, comprising five post-war cars and three pre-war, the flagship being Ian Leighton-Boyce's magnificent 20hp. It was good to see some new faces at the event and we hope that they will become regular visitors to our events in the future. The weather, although rather cloudy, remained dry which was good as there was so much to see - including a tug of war between about 50 children and a steam engine. The result was rather inconclusive as the traction engine should have been disqualified due to the surreptitious use of wheel chocks!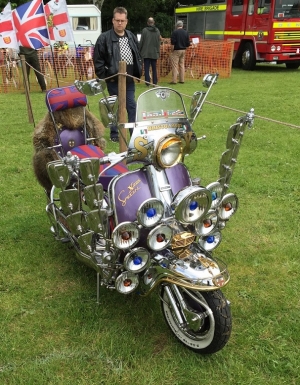 There were marching bands, displays in the ring, dog shows, owls, buses, classic lorries, military vehicles, stationary engines and of course many steam vehicles. Stalls selling a vast array of goods including food of various quality and the "de riguer" ice creams. We had a special area reserved for our Armstrong Siddeleys alongside the Alvis group (also 8 cars) and the Rolls Royce group of just three cars!
Well done Paul for arranging such a successful event, roll on the next South Midlands event at Berkeley Castle in June.

Posted on the 27th May 2015 at 5:21pm.
Shop
Latest Posts
Categories
Archives
Feeds