Welcome to the Armstrong Siddeley Owners Club
Car Of The Month
1947 Typhoon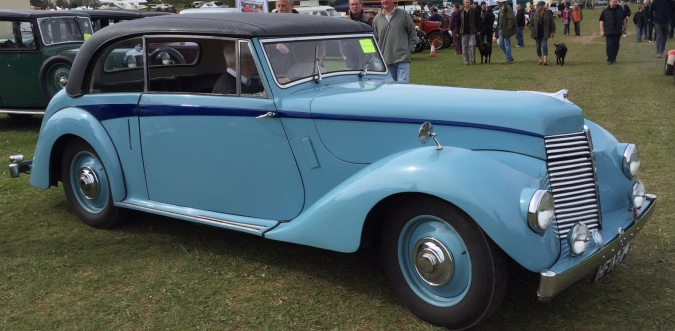 In 1946 Armstrong Siddeley launched two new models, the drop-head Hurricane and the Coach-built Lancaster saloon. These were most popular and the demand for the saloon was such that the Coachbuilders could not keep up. The AS factory therefore decided to build a fixed head onto spare Hurricane chassis' and so the very stylish 2-door fabric roof Typhoon was launched. The model was an immediate success using an updated and improved version of the pre-war 16hp engine with either a pre-select or manual gearbox. 1701 Typhoons were built, with the later models having an 18hp engine. This example, HMF 874, was found by its present owner in 1980, it having been out in the open and used as a shed for some 14 years. Having got it started quite easily but not having time to restore it, the car remained in his garage for the next 19 years until he retired when he was told "either sort it out or get rid of it." The total restoration then commenced which took some two years and included the entire body, chassis and interior with the mechanical parts needing very little attention. Since 2001 the owner has used it regularly and covered some 15300 miles with many long UK and European journeys. He states that with a possible total mileage of some 115000 the car is "still going strong and has many years left in her." The car has won many prizes at club events.
The Club
The club aims to make owning or being interested in Armstrong Siddeley Motors' products, social and engineering history a more enjoyable and rewarding experience. It does this by providing:
Social events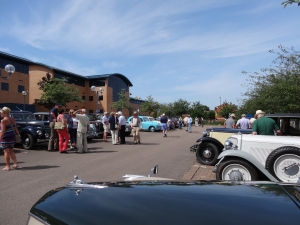 Including car rallies, visits to places of interest and social gatherings. Our flagship event is our annual National Rally & Family Weekend each July. Local area representatives support our UK events. Our members in The Netherlands and Germany regularly organise events in their countries. Our sister clubs, the Armstrong Siddeley Car Club of Australia and the Armstrong Siddeley Car Club of New Zealand, run full programs of events in their countries and are always pleased to see ASOC members attending.
Club Magazine

We publish 11 magazines a year, in full colour, known as the Sphinx. These are sent out every month except January by post to all members. A variety of articles are included plus classified adds for members free of charge and commercial advertisements from relevant suppliers.
Spare Parts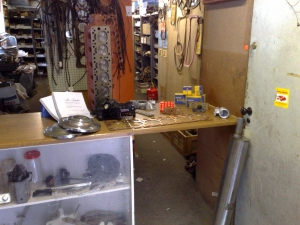 We hold the most extensive range of spare parts for Armstrong Siddeley vehicles in the world, having bought the entire stock of the original company. We have an extensive re-manufacturing programme in conjunction with our sister clubs sourcing new stock where available and commissioning refurbishment of items as required in addition to stocking a large quantity of original factory stock and used parts. From time to time the Stores also has knowledge of complete cars for sale as restoration projects. Parts are available to members only, but membership is open to all to join. Our stores are located near Bradford-on-Avon and is open every Monday and Tuesday with a full-time stores manager in attendance. For convenience orders can be placed by phone or email and are dispatched promptly.
Technical expertise and support
We hold extensive records of Armstrong Siddeley cars, including build records and parts technical drawings, in addition to a library of general Armstrong Siddeley literature. We also provide model specialist technical helplines for virtually all models to help ensure your car runs smoothly or to provide support for your restoration project.
Car database
Our Membership Secretary holds extensive records of individual Armstrong Siddeley cars and can assist members in tracing the history of their car or in securing its original registration. Information on original specification, delivery date etc. is also frequently available.
Merchandising
The club has extensive merchandise including clothing, literature, badges, and accessories. These are dispatched to order by post.
Armstrong Siddeley and its associated logos are the registered trademarks of the Armstrong Siddeley Owners Club Ltd.